Pro-Trump prophet Julie Green declared "we are at war" after MAGA candidates suffered significant losses in this month's midterm elections.
Several key race candidates closely allied with former President Donald Trump fell short during the midterms. For example, Democrats flipped the Arizona governorship and a Pennsylvania Senate seat, defeating pro-Trump Kari Lake and Dr. Mehmet Oz in two of the most closely watched races.
Trump faces escalating political pressure to uplift loyalist candidates who struggled to garner support from independents and moderates in the GOP primary. Some Republicans have said the party should move away from Trump, even as he announced a 2024 presidential nomination last Tuesday.
In the wake of the GOP's losses, Green, who claims to be a prophet, described the state of politics during a 2017 interview with General Mike Flynn, a popular figure in right-wing circles who served as Trump's national security adviser , on Saturday. Meanwhile, a Christian organization's petition condemning Flynn as a "false prophet" garnered thousands of signatures earlier this year.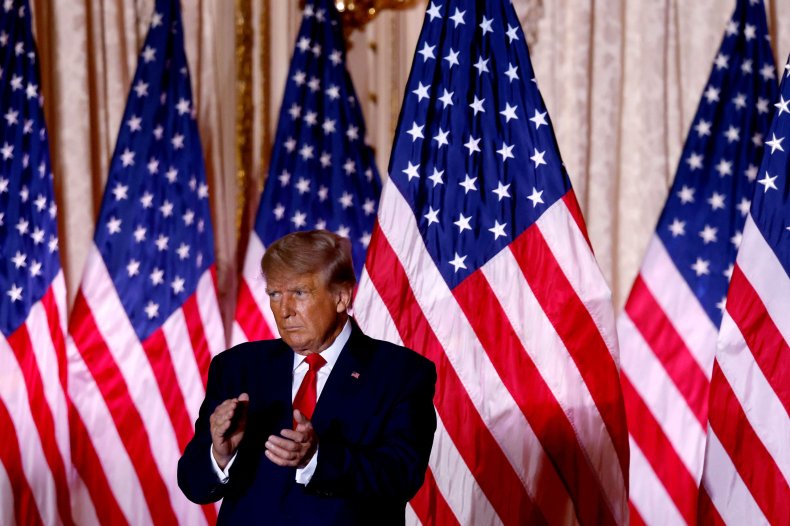 "One of the things we need to know is that we are at war, and we are at a different war than World War I or World War II. We are in a different war," she said. "This is a war for the soul of this nation. This is basically a war for the soul of people in general."
Green went on to say that, without naming anyone specifically, authorities wanted to create a "one world government" and "put things under skin" to persecute people.
During the hour-long discussion, which was posted on right-wing social media platform Rumble, she and Flynn referred to politics as a spiritual war. Green didn't include calls for violence, but said God told her "this is war" amid political turmoil.
She also addressed her viewers, who may be frustrated by Republican's disappointing midterm results, saying God told her the midterm elections "were not the answer to save this country."
"There are a lot of people who are giving up this country because they just saw two elections in a row. It's not over yet. And I don't want anyone to think it's over, but it will look a little different," she said. "The lord said it's going to look a little worse before it gets better."
Green is also a speaker on the right-wing Rewaken America tour, which has featured high-profile guests such as Flynn, Charlie Kirk and Roger Stone. She said during Tuesday's episode that a recent stop was canceled because she was too "radical."
Last month, a speaker, Bo Polny, said top Democrats, as well as some Republicans, including South Carolina Senator Lindsey Graham, would face death by the end of this year.
"The crowd cheers as announcer Bo Polny announces the prophecy that the 'angel of death' will visit these people by the end of the year," HuffPost reporter Christopher Mathias tweeted at the time. "End the speech by saying '45 is coming back!'"
news week asked Green for comment.