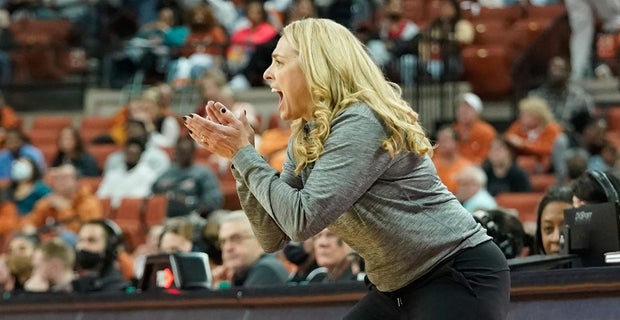 Waco, TX — Diamond Miller's 32 points and 10 rebounds were enough to help No. 19 Maryland (4-1) defeat No. 17 Baylor (3-1) 73-68 at the Ferrell Center.
Miller missed the Terrapins' game against No. 1 South Carolina earlier this season, making sure the Terps wouldn't lose to another ranked team. She had 19 points in the second half, including a three-pointer in the third quarter to extend her lead to six.
Baylor was 10 down at halftime but stormed out of the dressing room to quickly start a 9-0 run. They were led by a monster performance from point guard Sarah Andrews.
Andrews scored 21 of their 25 second-half points and finished the field with 9 of 22 (4 of 14 of three) and six assists. It was a strong reaction after struggling to buy a bucket in the first half, but it wouldn't be enough for Baylor.
The Bears as a team shot terribly overall, shooting 36, 20, and 54.5 percent from the field, three, and the foul line, respectively. The Terps' defense was solid, but the Bears were still able to call in for plenty of good looks but caught a few unlucky bounces. Forty-two percent of the bears' shots came from deep.
Meanwhile, Maryland shot 45, 53, and 81 percent from the field, three and the foul line. That made it difficult for Baylor to complete his comeback attempt, instead falling to the Terps for the second year in a row.
In addition to Miller, Abby Meyers also recorded a double double with 13 points and 10 rebounds. Elisa Pinzan had nine points and six assists, while Faith Masonius had eight points and boards alike.
Baylor performed at a high level on his team defense and ball safety. The Bears forced 19 turnovers (10 steals) and only turned the ball 10 times.
A big bright spot for Coach Nicky CollenNewcomer Darianna Littlepage-Buggs' team finished the tournament with 16 points on 6-of-11 shooting and 12 rebounds. It was her first double-double of her Baylor career.
Both teams are working with a lot of new faces and this game revealed a lot to work on. Baylor has seven new players and Maryland has nine new players, and each has key returnees.
One of those for Baylor is fifth-year Caitlin Bickel. She made her season debut for the Bears after being sidelined with a hand injury. She had duct tape on her hand today as she scored 10 points – six in the fourth quarter – before fouling. There was a bit of rust when she tried to pick up two loads, which she was a second late with. She was excited to be back out there.
Next
On the Friday after Thanksgiving, Maryland plays DePaul and Baylor plays Saint Louis.