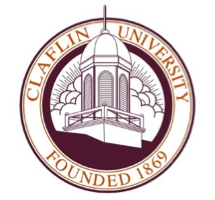 Claflin University is one of a select group of HBCUs (Historically Black Colleges/Universities) receiving $30 million in funding from the US Department of Energy. The US Department of Energy has selected Minority Serving Institutions (MSIs) — including HBCUs in South Carolina, Tennessee, and a tribal college in Washington state — to provide financial support for next-generation STEM (science, technology, engineering, and math) investments receive. Leader. Claflin works with seven other HBCUs/MSIs in South Carolina who share a $20 million grant from the program. Claflin receives more than $4 million in support of its STEM programs.
"This grant represents significant support for our strategic cybersecurity agenda," said Dwaun J. Warmack, President of Claflin. "We are deeply grateful that the Department of Energy has selected Claflin as the lead partner for this grant. More importantly, we are grateful that the DOE selected the Great State of South Carolina as its consortium. All eight HBCUs receive a portion of these funds. This grant will allow each of our institutions to expand our STEM agendas and demonstrate significant scalable impact for the campus and the state of South Carolina."
The grant is part of the Department of Energy's Build Competitive Academic Programs in Underrepresented Communities initiative. These scholarships, awarded by the DOE's Office of Environmental Management (EM) Minority Serving Institution Partnership Program (MSIPP), will help develop high-quality science, technology, engineering, and mathematics (STEM) students and highly educated, technical savvy and inclusive workforce. By promoting the education and training of a culturally diverse workforce of scientists, engineers, and managers, MSIPP builds on the Biden-Harris administration's efforts to increase the participation, leadership, and success of students from underrepresented and historically marginalized communities.
Claflin University has received national recognition for the exceptional quality of its academic programs and success in producing an impressive roster of STEM graduates. Many of these graduates have launched careers at world-leading technology companies, conduct result-oriented research in state-of-the-art laboratories and attend renowned graduate and professional schools. The Accreditation Board for Engineering and Technology (ABET) granted accreditation for Claflin's computer science program. Claflin's RN-to-Bachelor of Science Nursing program has been accredited by the Commission Council on Collegiate Nursing Education (CCNE). CCNE accreditation ensures that the nursing program consistently demonstrates quality in terms of mission and governance, institutional commitment and resources, and curriculum and teaching-learning practices. Claflin's chemical program is accredited by the American Chemical Society (ACS).
"To realize the full potential of the best and brightest Americans, students from all parts of the nation and from all races and ethnicities must be included," said US Secretary of Energy Jennifer M. Granholm. "With today's investments, DOE continues our previously announced commitments to MSIs to break down barriers and unlock opportunities for millions of Americans – to inspire the next generation of science and technology leaders and to position America to lead the world in the industries of… to lead the future. from artificial intelligence and clean energy to quantum computing and advanced engineering."
Founded in 2014, MSIPP fosters the education and development of the next generation workforce in critical STEM-related disciplines that support EM's mission. MSIPP grants help MSIs, including historically black colleges and universities, Hispanic-serving institutions, and tribal colleges and universities, build competitive academic STEM programs and purchase the tools and equipment needed for science learning. The technical, scientific, and real-world skills students are taught through MSIPP contribute to safe and clean environments in communities across the country, and translate into real-world experiences and well-paying job opportunities.
The announced grants support President Biden's commitment to meeting our nation's responsibility to address the Cold War environmental legacies resulting from five decades of critical defense and nuclear research missions and to support communities directly affected. The $56 million received from the FY2022 budget allows the DOE to continue its mission of building a highly skilled and diverse workforce from approximately 700 MSIs while removing unfair barriers to advancement and development opportunities.
More than 100 research contracts involving more than 450 students in research projects have been awarded under MSIPP since 2014. To date, MSIPP has supported 62 universities and colleges in 22 states, Washington, DC and Puerto Rico. EM plans to continue its efforts to meet the need for a highly educated, tech-savvy and diverse workforce by supporting the education and development of the next generation of workers in the disciplines of STEM, cybersecurity and additive manufacturing through MSIPP.