MISSOULA — Hot shooting in the third quarter and salty defense down the stretch propelled the Montana women's basketball team to an 82-77 win over North Dakota Sunday afternoon at Dahlberg Arena.
The win was Montana's first victory over an NCAA Division I opponent and put the team 2-2. The Lady Griz will take to the streets later this week and face a tough Wichita State team in Los Angeles on Friday.
Key to the result was Montana's 32-point blast in 12-for-16 shooting from the floor in the third period. The Lady Griz hit 6 of 7 triples during that period, going from five down at halftime to a five, 62-57 lead going into the fourth quarter.
Senior Sammy Fatkin led the Lady Griz with 21 points and eight rebounds. Junior Gina Marxen added 18 points and hit the career milestone of 1,000 points in the first half. The Idaho transfer also dished out six top-level assists, all of which came in the second half.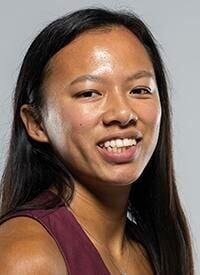 "We know how to play when we're locked in and focused," Marxen told 406mtsports.com. "It was incredibly important to us. Having such a half, such a quarter, gives you these glimpses of our potential. If we can continue to be this consistent, we can be great."
Montana hit nine of 10 free throws in the last 3 minutes to salt the game. It was an impressive result for a team that shot 50 percent from the floor for the game (26 for 52).
"We found our shooting shot," said Montana coach Brian Holsinger. "I just told the team it's not rocket science. We did extra work at the gym this week. Those moments pay off in games like this.
"Giving up the 77 gives me a little, like, uh, but scoring points is always fun. The children gain confidence and smile more. It was definitely a good second half."
North Dakota reduced their deficit to 78-77 after a 3-point shot from Rakiyah Beal with 32 ticks remaining. Fatkin responded with two free throws and Dani Bartsch made two big defensive plays in the last 14 seconds – she blocked a shot and stole an inbound pass with 11 seconds left. She later added two free throws to give Montana the five-point win.
"In the last few minutes we locked ourselves in, put in a zone here and there and that gave them a little problem," said Holsinger. "(Kacie Borowicz) had a good game for her. Thank her. She just found a way to get buckets. We made it as hard as we could but she just kept hitting hard.
"We did better not to let her have threes in the second half but she still did a great job."
Borowicz finished the game with a game-high 35 points but was 14 to 29 from the floor. She also flipped the ball four times.
North Dakota fell to 2-2 with the loss. The Hawks also lost 77-66 in the state of Montana on Friday night.
Bill Speltz is the Missoulian Sports Editor and has been a Sunday columnist for the past 15 years. Do you have a story idea? Email Bill at [email protected]